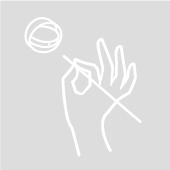 NANCHOW HANDMADE
CEMENT TILE
RETILE-M: NOO6 - XIANG CHENG
"XIANG CHENG香承"是"RETILE"系列的第六号产品,也是设计师对水泥花砖原材料再生利用的首次尝试。在水泥花砖生产过程中会产生多余的材料,有的是打样或备料时的配色余料,有的是生产中剩余的浆料。由于水泥的材料特性,这些材料会因长时间未使用而失去活性,从而无法再用于生产。在余料的基础上,见南花材料实验室的技术人员通过加入新的材料与配比实验,将其转化为性能稳定可作造型的混凝土冷铸材料。
"XIANG CHENG-incense holder" is the sixth product in the "RETILE" series, and is also the designer's first attempt to reuse the raw materials of cement tiles. When we prepare materials for the production of cement tiles or samples, there are always excess materials. Due to the characteristics of cement, if these materials leave unused for a period of time, they will become inactivated and cannot be used for production any more. In NANCHOW Material Lab, the technicians reformed these materials by adding new materials and experiments to transmute them to concrete chill-casting materials with stable performance.
基础信息 INFORMATION
主要材质:水泥花砖原料、镀色钢、铝
产品尺寸:长条香灰托220×18×20mm;香灰圆盘110×110×0.7mm;圆环香插孔2mm(直径)
颜色款式:乌黑、墨绿、薄绿、橘红(合作款)
Main materials: cement tile raw materials, color plated steel, aluminum
Product size: long incense ash holder 220×18×20mm; disc 110×110×0.7mm; Circular socket φ 2mm
Color and style: dark black, dark green, thin green, orange (cooperative)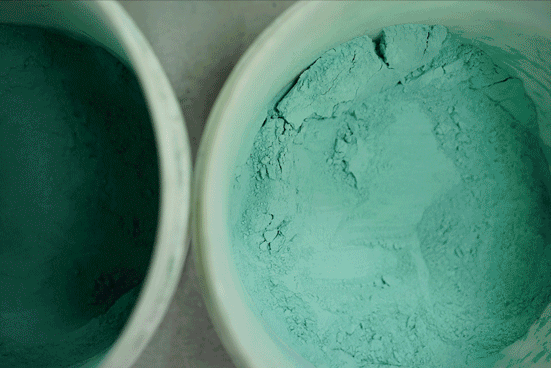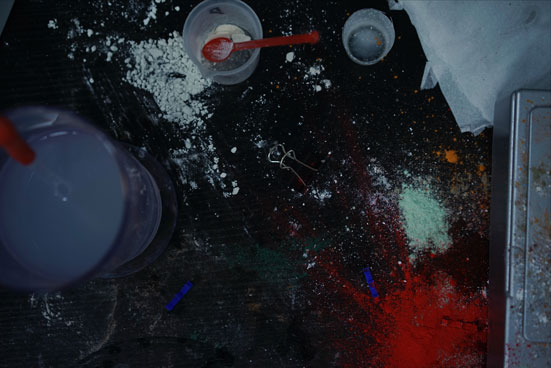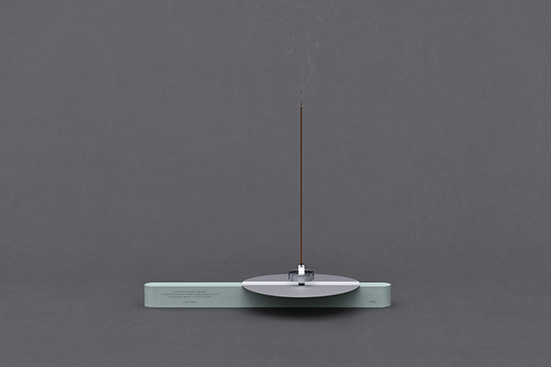 长条香灰托由改良后的余料在模具中浇铸而成,水泥花砖原材料的性能与手工注浆工艺决定了产品表面质感细腻,带有极少的自然孔洞。无机矿物颜料赋予其安静的哑光色彩。
The long ash holder is cast in the mould with the improved materials. Due to the characteristics of the cement tile materials and the technics of manual grouting, the surface of the cement holder is very exquisite with some natural pores. Its colour is quite and matte because of the inorganic mineral pigment.
水泥与金属材质相结合,具温柔安静气质的长条香灰托与具未来感的极简金属造型,联合赋予香承新的现代美学。圆环香插的设计如宇宙中的星辰,给点燃线香的时刻深远的仪式感与诗意。

The combination of cement and metal endows the incense holder with new modern aesthetics. The design of the ring is like the star of the universe, make the moment of incense burning more profound ceremonial and poetic.
圆环香插还是有趣的灭香器,将燃烧的线香慢速地从中取出,线香即可熄灭。长条香灰托、圆环香插以及香灰圆盘三个组件可灵活搭配使用。线香的呈现方式可立、可斜、可平,在有限的范围内,给香承增添一丝趣味。
The ring is also one special incense extinguisher. When you get the incense stick out from the ring slowly, the incense could extinguish immediately. The long ash holder, ring and ash disk could be collocated flexibly to show the incense stick in different ways, which makes the incense holder more interesting.