这一款花砖复刻自海明威从1931年到1939年在美国基韦斯特生活的家,是一栋西班牙风格的二层别墅,被海明威买下并花了一年多的时间重新改造,如今成为博物馆"海明威之家"对外开放参观。
这款花砖被铺设在客房的浴室地面上,以飞鱼与海鸟为主题,是典型的新艺术风格,由黄色、白色、黑色三种颜色构成。
根据可考的世界水泥花砖史,虽然无法确认海明威之家花砖的设计师与制作厂商,但我们有理由推测,在水泥花砖和新艺术运动盛行的20世纪初,是海明威为他的浴室亲自定制了这个主题的水泥花砖,展示着海明威对大海和飞鱼的热爱,甚至令人想起他后来创作的故事《老人与海》的片段:
"老人趁着夜色划出港。海滩上也有其他船只出海。老人可以听到他们的船桨入水和划动的声音,不过还看不到他们。老人在黑暗中听见飞鱼出水时的抖动声。他非常喜欢飞鱼,把它们当作他在大海上最好的朋友。"
"复刻系列"将是见南花会持续进行的一个课题,从过去和现在搜索并记录世界范围内水泥花砖在建筑中的应用并在其中选择兼具美学与独特性的水泥花砖图案复刻以致敬历史。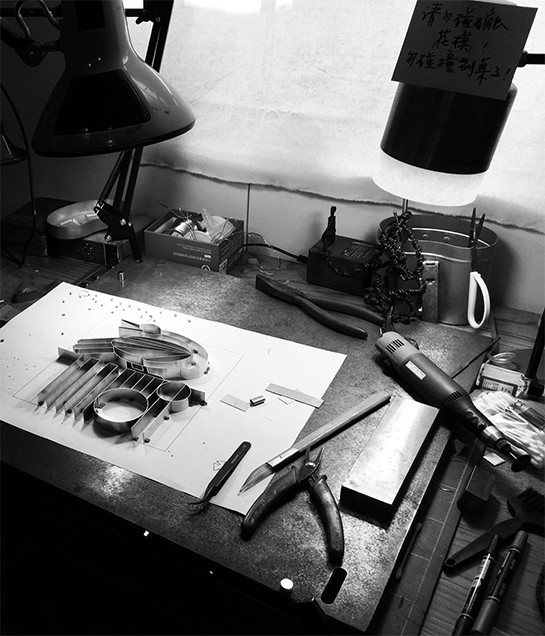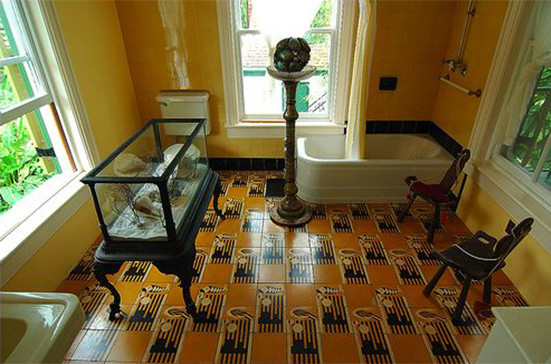 This piece of cement tile is reproduced from the patterns of tiles placed in the house where Hemingway lived between 1931-1939. The house is a Spanish style villa, which was bought and redecorated by Hemingway, and now it is "Hemingway Home & Museum" open to the public.
The cement tiles with flying fish and seabird motif is placed on the washroom floor of "Hemingway Home", which is representative Art Nouveau style, constituting of three colours with yellow, white and black.
According to the limited world history of cement tiles, we cannot know the designer and manufacture of this tile, but we think the patterns of the tile was customized by Hemingway himself because of his love for the sea, even making people rethink of the phrase of 《The Old Man and the Sea》 written by Hemingway.
"he began to row out of the harbour in the dark. There were other boats from the other beaches go ing out to sea and the old man heard the dip and push of their oars even though he could not see them…In the dark the old man could feel the morning coming and as he rowed he heard the trembling sound as flying fish left the water and the hissing that their stiff set wings made as they soared away in the darkness. "
"Reproduction" is a continuous project of NANCHOW. We will search and record the application of cement tiles in architect in the worldwide
from the past and now and choose the unique and beautiful patterns to reproduce
as a tribute to the history of cement tiles.